SERVAAS FEIERTAG CONSULTANCY
Welcome on the homepage of Servaas Feiertag Consultancy. My name is Servaas Feiertag, I work as an international consultant in the areas of rule of law, good governance, anti-corruption work and organisational development.  In addition I work on strategic communication and the development of VR applications on integrity. With this website I like to present myself for new assignments and for cooperation with other experts.
As an international consultant in the area of rule of law, anti- corruption and integrity, good governance, organisational development and strategic communications I work in different roles. Sometimes as a senior expert with technical knowledge and skills, as a researcher to do applied research, and sometimes as a trainer or  team leader of a project. I feel happy in all these different roles and like the diversity of my work. It keeps me fresh and motivated to learn and develop myself while working with many interesting people.
My work has taken me to more than 30 countries in South East Asia, Sub Sahara Africa, the MENA region, Western and Central Europe and the Balkans. Currently my largest project is a 4 year MATRA project in North Macedonia with the Judicial Council as lead expert/project leader for the Center for International Legal Cooperation (CILC). It is my aim to expand my work portfolio in the Balkans and I am very interested in opportunities in the area of rule of law, anti corruption and good governance with international organisations and implementation agencies.
ACADEMIC & PROFESSIONAL BACKGROUND
My first degree was in law (LL.M) after studying in Amsterdam (Netherlands) and Grenoble (France). Later I received professional training in marketing communication and 10 years later pursued a master of public administration. In my career I started working in an internet business that I cofounded and worked for several multinationals. For more than 20 years I now work in the non-profit sector on rule of law promotion, such as justice & judicial reform, good governance and access to justice. I have practiced law as the principal legal counsel of Transparency International before starting Servaas Feiertag Consultancy in 2014.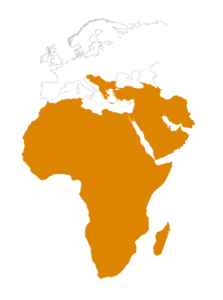 The MATRA project  "Enhancing the efficiency, accountability and transparency of the Judicial Council in the Republic of North Macedonia (2020-2024) is the largest project that I am working on as lead expert/project leader. It is financed by the Netherlands and implemented by CILC. The project has achieved a lot of positive outputs and aims to contribute to strategic changes, which will benefit the Judicial Council and the justice sector as a whole.